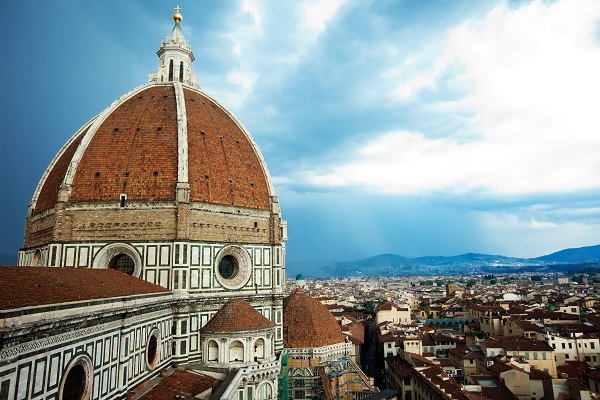 MEDICI COLLECTING AT PALAZZO PITTI 
An alternative (or in addition) to the Uffizi Gallery, this visit focuses on paintings by Raphael, Titian, Caravaggio, Artemisia Gentileschi, and Rubens, and includes a walk through one of Italy's most famous Baroque gardens—the Boboli.
Works of art by Michelangelo, Donatello and Bronzino will help guide us through Florence's seat of political power—from the Middle Ages, throughout the Medici family dynasty and up to today.
MICHELANGELO AND THE MEDICI 
A look at the early life of Michelangelo that takes us into his family home, and through his sculptural and architectural career in Florence, including the Medici tombs and the David.
Explore the foundations of Florence's religious center with a visit to the Duomo, including Brunelleschi's dome, the Baptistery and the adjacent museum, home to Ghiberti's Gates of Paradise and Michelangelo's Pietà.
CHURCHES + CLOISTERS
Florence's sacred spaces abound in art and history and are some of my very favorite places to take visitors.